Goddess Of The Sea - 4oz Tin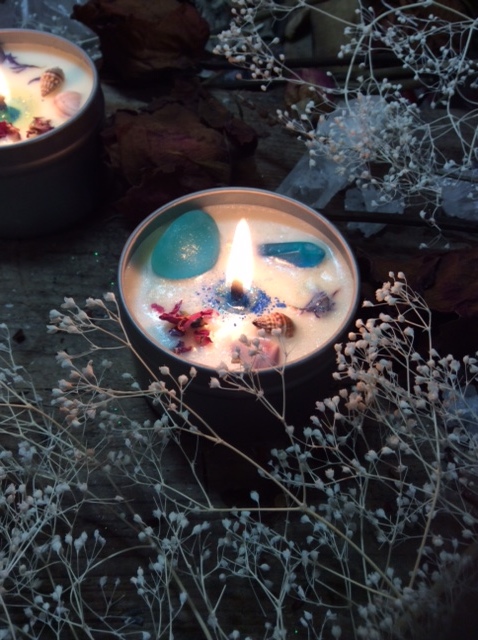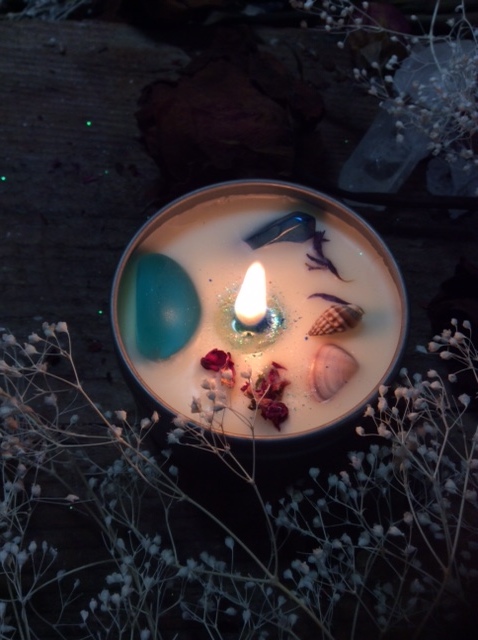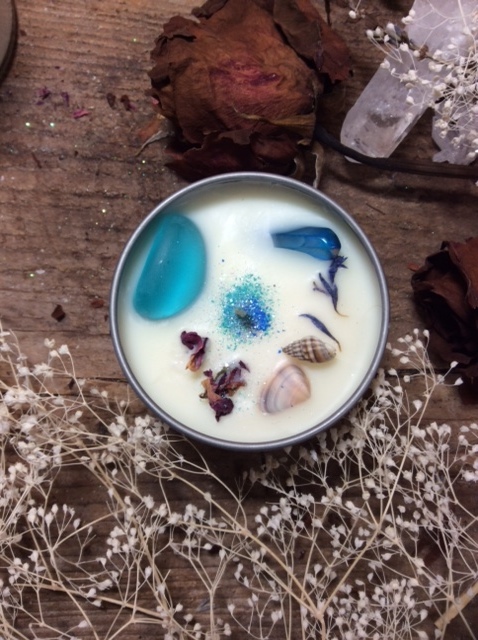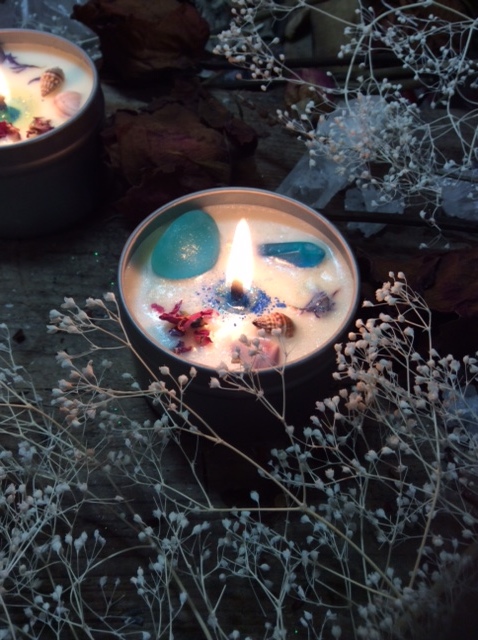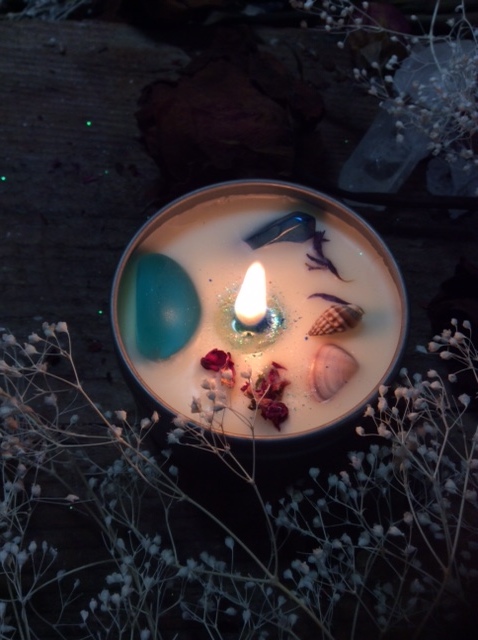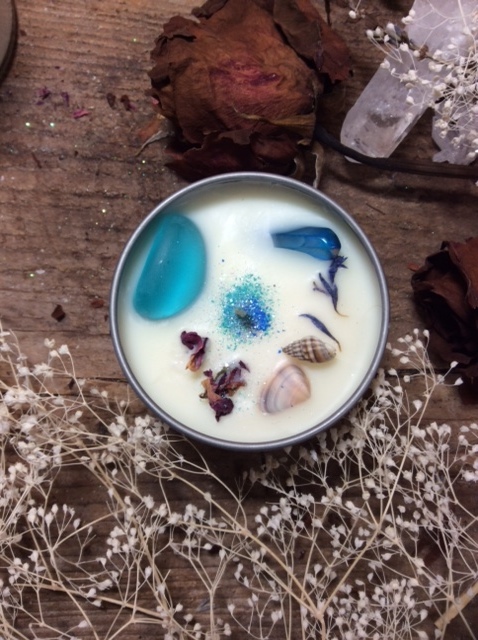 Goddess Of The Sea - 4oz Tin
This magical tin is filled with sea shells, sea glass, crystals, rose petals, cornflowers and mica to be revealed when burning. Rose symbolizes beauty and love. Cornflower promotes psych abilities, helps to open your third eye and provides protection. This is the perfect candle that every mermaid will admire.
After burning place sea shells, crystals and sea glass on your alter for continued love, healing and protection.
*crystals and sea shells vary slighting, each and is unique.
SCENTS
1. UNSENTED: a perfect for adding essential oils.
2. WATER LILY: a crisp, energetic, refreshing aroma. A complex combination of succulent water lilies and jasmine with unique notes of tangerine and orange.

Cottage Wicks hand-pours small batches of deliciously scented candles in New England. We use American-grown soy beans for an eco-friendly, clean burn. To offer a unique candle scent we carefully combine premium grade fragrance and essential oils that are phthalate-free. Our cotton wicks are lead-free and primed with vegetable based wax.

We do not add dyes or chemicals.

25-28 hours per candle
1/4 pint