POISON APPLE TRAVEL TIN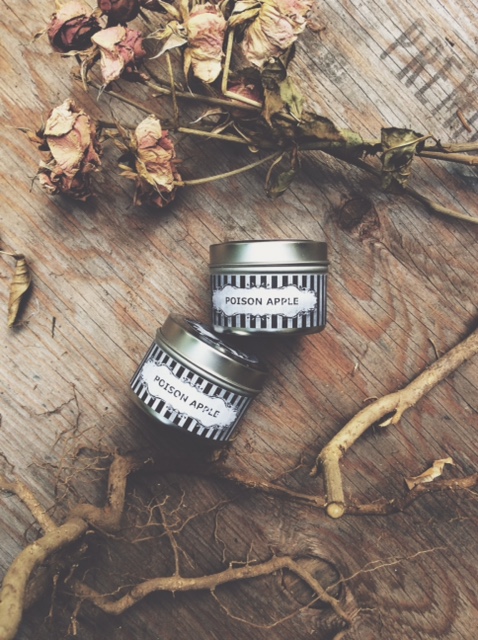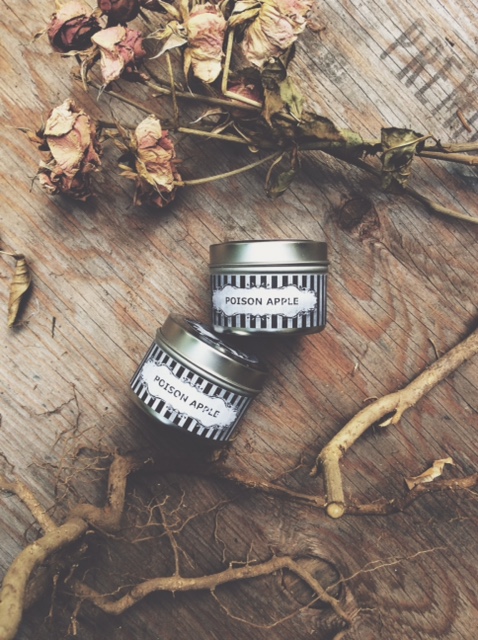 POISON APPLE TRAVEL TIN
Poison Apple
"Dip the apple in the brew.
Let the sleeping death seep through.
On the skin, the symbol of what lies within."
from Snow White
Coated by a shining glaze and marinated with intoxicating fragrance the Poison Apple possesses a particular and acute allure. Bewilderingly, knowing the fruit is tainted will somehow not assuage one's desire for a taste. Our candle smells of freshly pressed cider with a hit of bourbon.
These adorable tins are a perfect way to sample our scents. Perfect for scenting a small room, creating ambiance & decorating your hotel room.
Our scented candles are 100% soy wax & hand-poured in small batches in our authentic Mason Jars. We use American-grown soy beans for an eco-friendly, long clean burn. To offer a unique candle scent we carefully combine premium grade phthalate-free fragrance and essential oils. Our cotton wicks are lead-free and primed with vegetable based wax.
Lead-free. Vegan. No add dyes or chemicals.

12-15 hour burn per candle
1.5"x2"
2oz