AMAS VERITAS | A TRUE LOVE SPELL | FACE CREME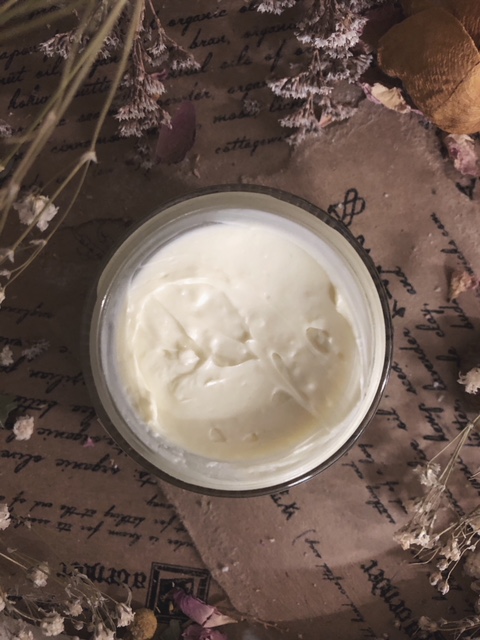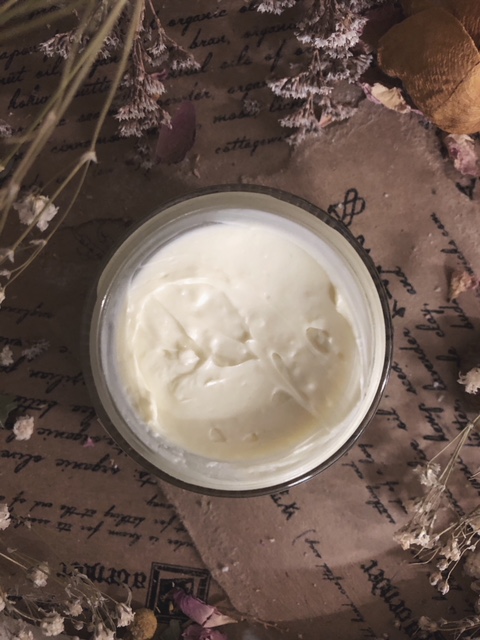 AMAS VERITAS | A TRUE LOVE SPELL | FACE CREME
Inspired by the movie Practical Magic
Summoning up a true love spell called Amas Veritas.
"He will hear my call a mile away. He will whistle my favorite song. He can ride a pony backwards. He can flip pancakes in the air. He'll be marvelously kind. And his favorite shape will be a star. And he'll have one green eye and one blue." - Young Sally Owens
Soft, creamy and nourishing. A rich luxurious face + body crème that moisturizes, protects + hydrates skin. A luscious and sweet aroma, Amas Veritas reminds us to slow down and to fall in love every chance we get. Comprised of a compelling combination of Orange, Cedarwood, Lavender, Key Lime, Tangerine, Lemon, Vetiver, Geranium, Lemongrass, Copaiba and Jasmine, Amas Veritas wonderfully transports you to a spring garden.
For centuries, calendula has helped provide salvation to sensitive, stressed, dry skin, offering calming support and lasting comfort. This crème is extraordinarily rich, dense and buttery; featuring sumptuous organic shea butter, creamy cacao, kokum and mango butters, luscious avocado and carrot seed oil.
The Ritual
Moisturize your face, neck & hands with creme every morning and/or night, after you cleanse and tone. Always moisturize your face and neck in upward motions. Moisturizing is important for all skin types. In every step of skin care, always use circular, upward motions with a gentle touch on your face. Don't help gravity by tugging down on your skin, and remember that the skin on your face loves you, so you should love it.
Key Ingredients
Shea butter is known to be a "skin superfood" that nourishes skin to promote its clarity and addresses problems such as dryness, blemishes, dark spots, discolorations, stretch marks, and wrinkles without clogging pores. It is incredibly healing, nourishing and moisturizing for skin. Packed with Vitamins A, E + F
Cocoa butter works to naturally soothe dry, sensitive skin while reducing and preventing the appearance of scars and unwanted marks.
Kokum Seed Butter is ultra moisturizing, and leaves your skin feeling soft and silky. kokum is non-pore clogging (non-comodegenic) and naturally nourishes the skin and protects against dryness.
Avocado Fruit Oil is rich in omega-3 fatty acids, antioxidants, vitamins A, B, K, and E, deeply hydrates skin
Ingredients: Organic Aloe Leaf Juice, Organic Shea Butter, Organic Alcohol, Organic Cocoa Butter, Emulsifying Wax, Avocado Fruit Oil, Glycerin, Carrot Seed Oil, Witch Hazel Water, Vitamin E, Sunflower Seed Oil, C, Organic Calendula Flower Extract, Mango Seed Butter, Kokum Seed Butter, Stearic Acid, Xanthan Gum, Essential Oils of: Orange, Cedarwood, Lavender, Key Lime, Tangerine, Lemon, Vetiver, Geranium, Lemongrass, Copaiba, Jasmine
VEGAN, Non-GMO, CRUELTY-FREE, NATURAL, NON-TOXIC
WE DO NOT TEST ON ANIMALS!
1oz glass jar with gorgeous label