AMETHYST | BODY MILK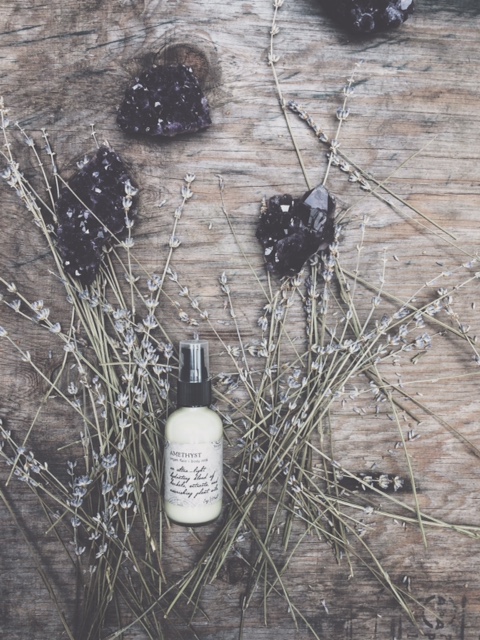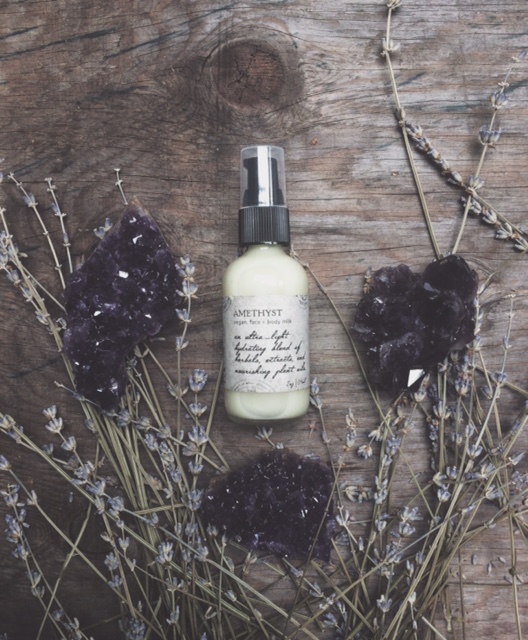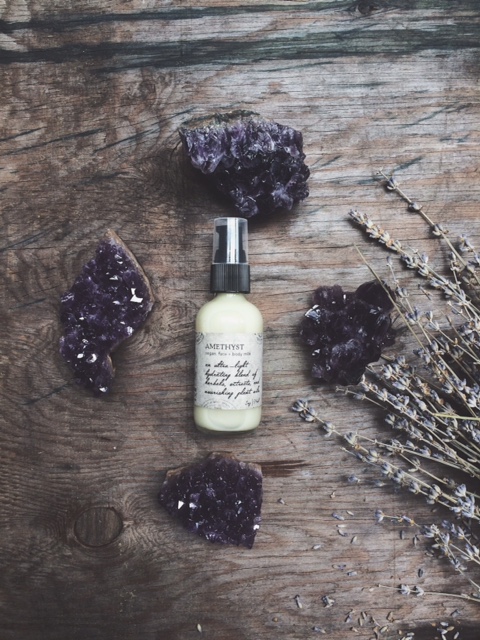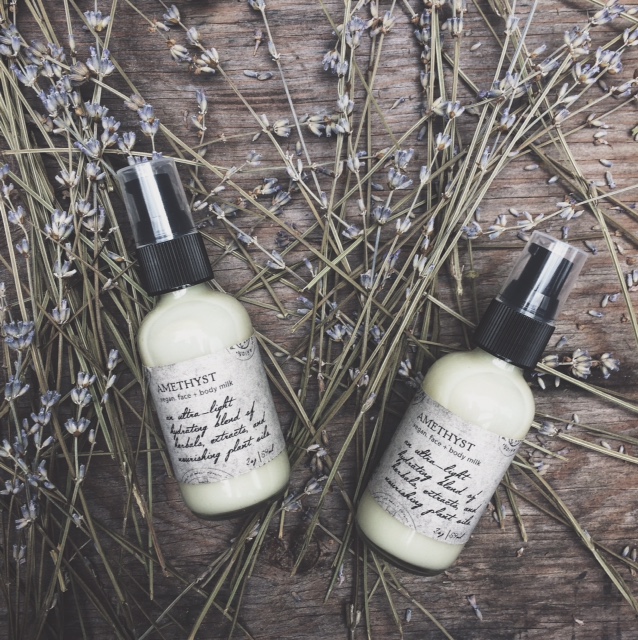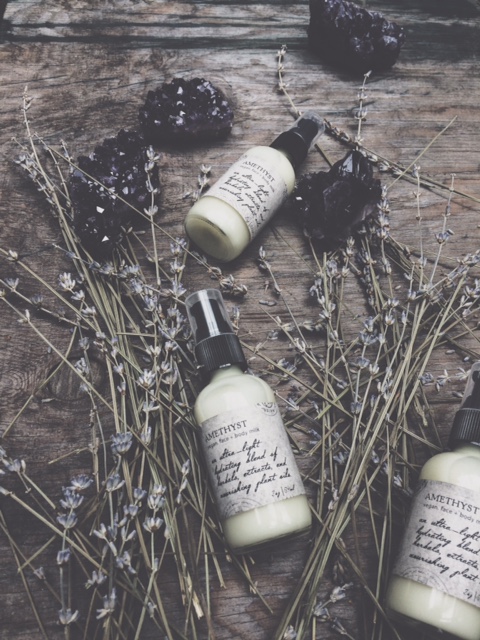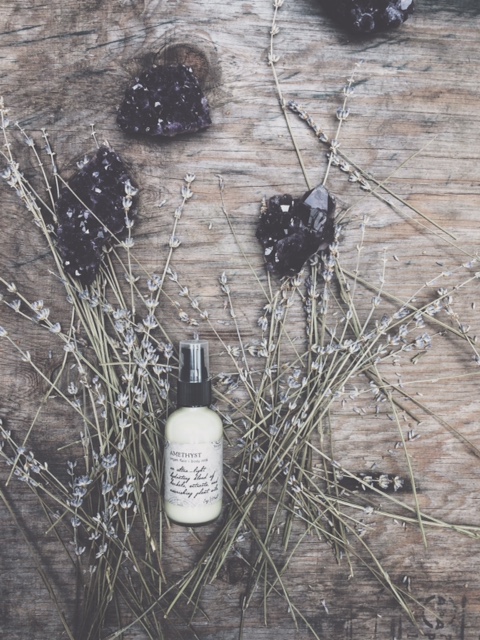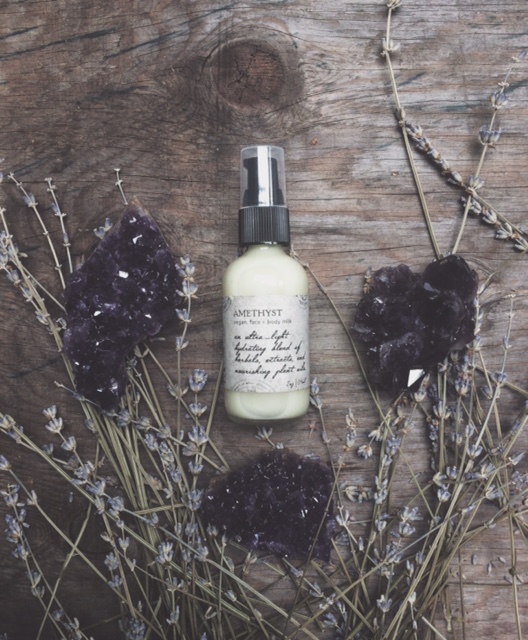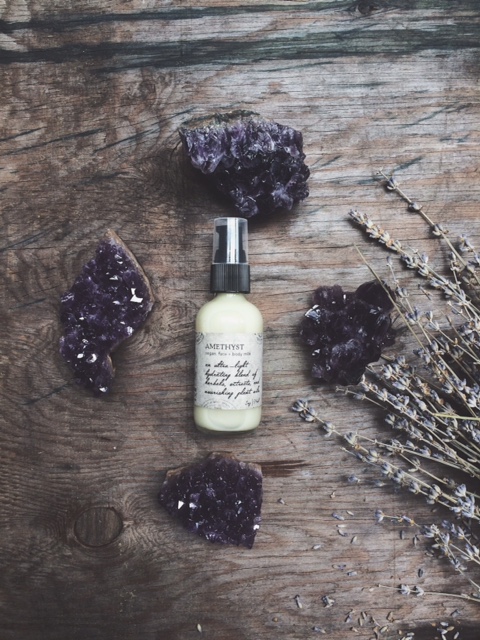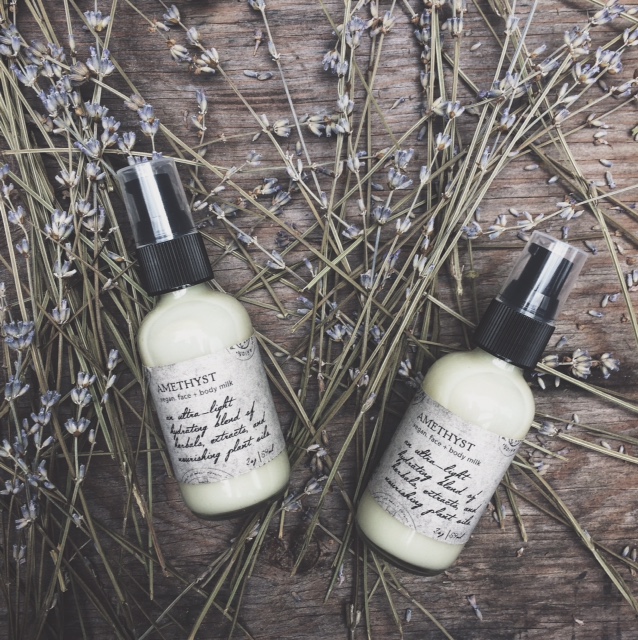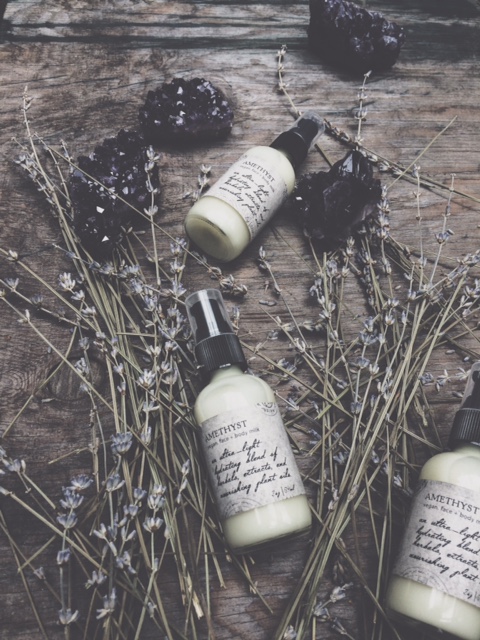 AMETHYST | BODY MILK
An ultra-light hydrating blend of nourishing plant oils, herbals + extracts.
Our beautiful versatile formula is a well-balanced facial hydrator and body lotion. Full-bodied enough to impart deep hydration from head to toe, it is also light and comfortable for daily use on busy hands, leaving them feeling deeply moisturized, but without any greasy residue.
K E Y I N G R E D I E N T S
Aloe Leaf Juice: natures miracle plant, and skin-loving vitamin and mineral-loaded jojoba oil, which naturally gets along with most skin types, even super sensitives.
Jojoba Oil: it closely resembles the sebum of the skin, and is rich in vitamin E. This gives a healthy looking complexion to your skin.
Rooibos Tea & Green Tea Extracts: a rich source of antioxidants such as Vitamin C and Vitamin E. Hailed in the natural skin care industry for it skin beneficial properties. It is said to help reduce the signs of aging caused by environmental factors.
DMAE & MSM: is an amazing nutrient that extends the life of cell., anti-inflamatory and anti-microbial, MSM feeds the formation of collagen and elastin, renewing skin cells. Like DMAE, MSM prevents and reduces protein cross-linking between cells, which is the primary cause of wrinkles and scar tissue. A natural sulfur compound, MSM contributes to healthy skin, hair and nails.
Ingredients: Organic Aloe Leaf Juice, Organic Coconut Oil, Organic Alcohol, Emulsifying Wax, Stearic Acid, Glycerin, Organic Jojoba Seed Oil, Organic Olive Fruit Oil, Organic Rooibos Leaf Extract, Organic White Willow Bark Extract, DMAE Bitartrate, MSM, Vitamin E, Sunflower Seed Oil, Organic Rosemary Leaf Extract, Organic Neem Seed Oil, Xanthan Gum, Organic Lavender Essential Oil, Rosemary Essential Oil, Organic Rosemary Extract, Ginger Essential Oil, Amethyst Crystal Essence