Faerie Magick Body Oil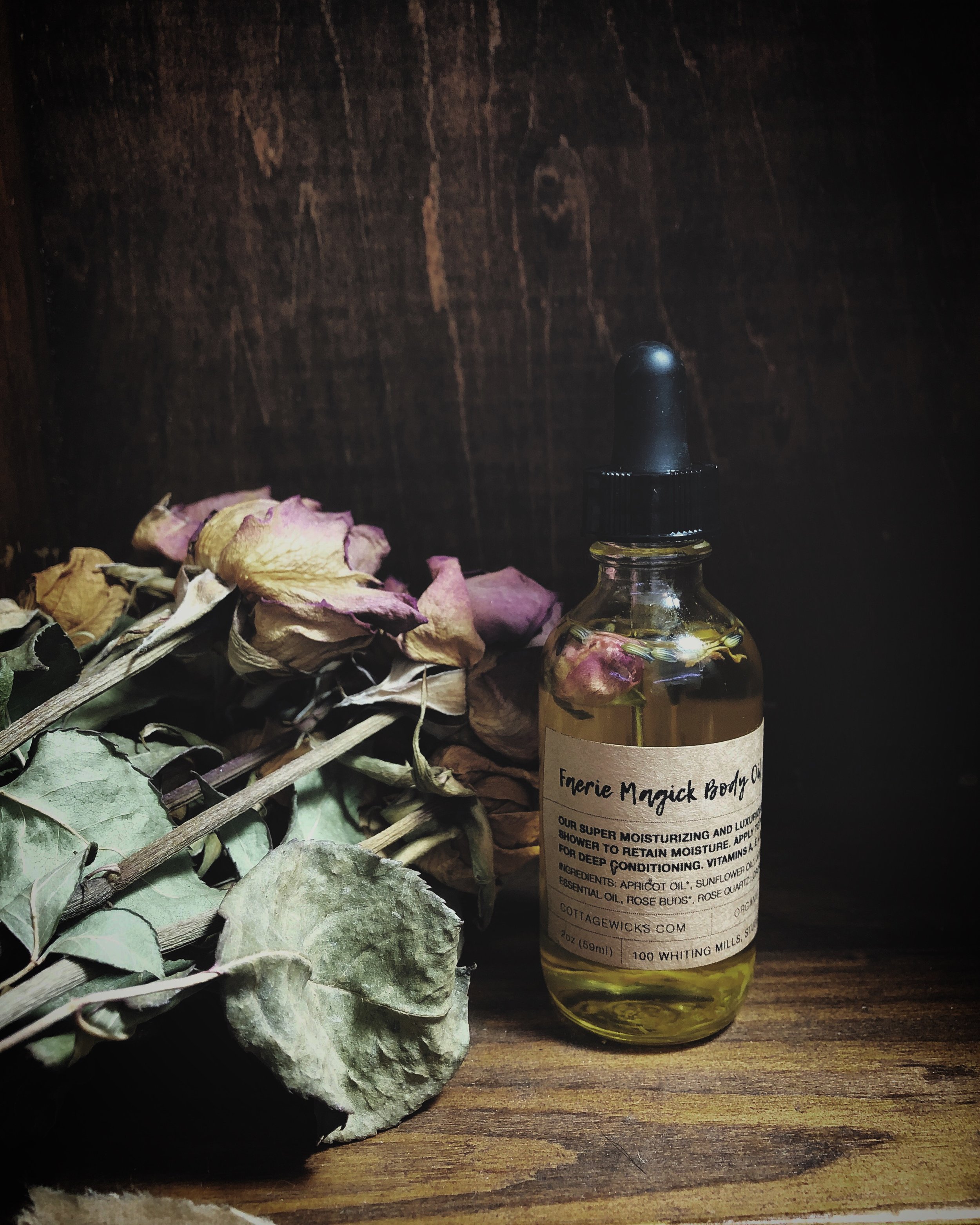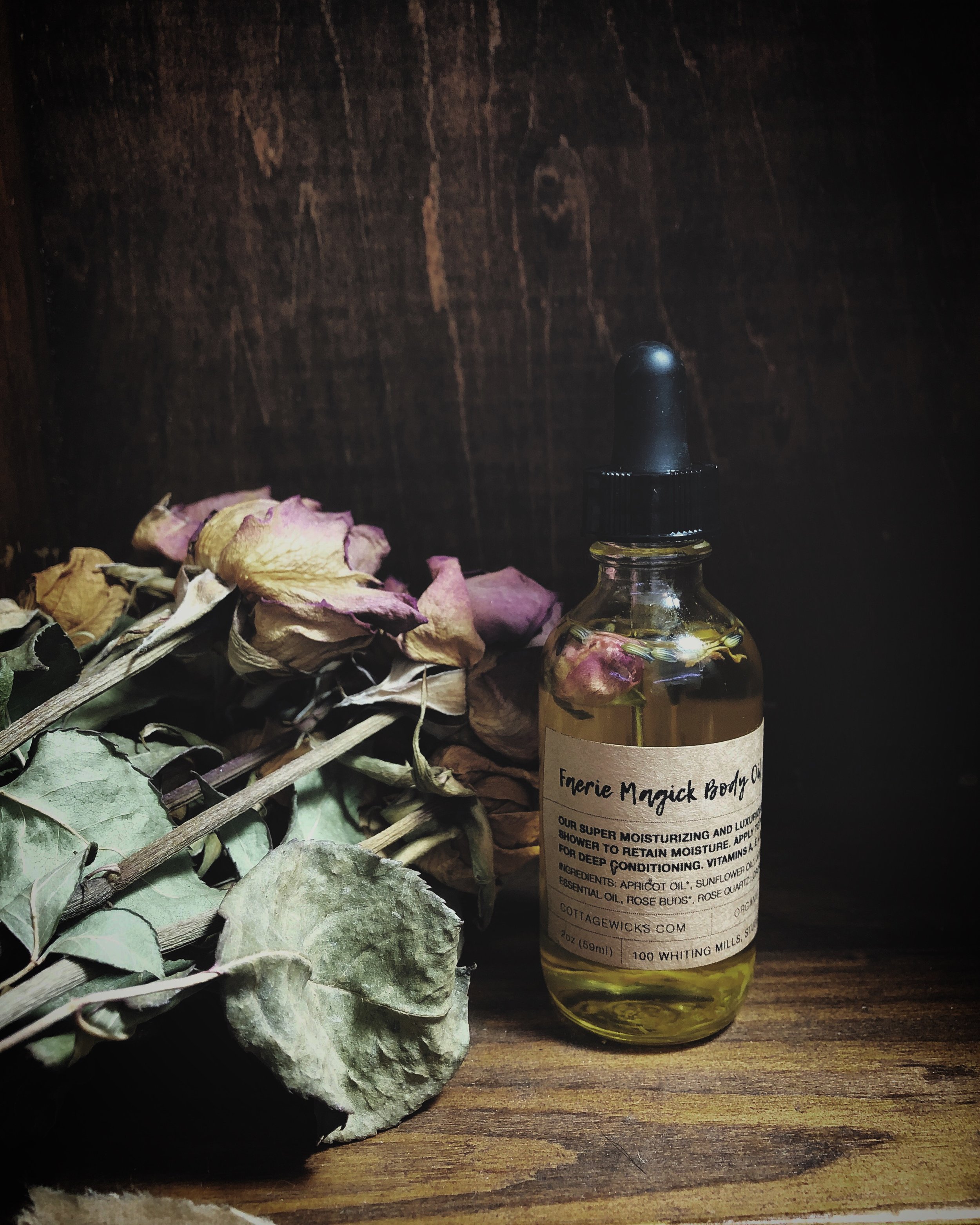 Faerie Magick Body Oil
Evoke your inner faerie with this luxurious + magickal blend of roses, calendula and lavender. A bright, morning ritual for soft, hydrated, healthy skin. Apricot oil, sunflower oil, and jojoba oil makes this body oil a beauty powerhouse that leaves your skin nourished and refreshed without an oily feel. This lightweight blend of nourishing oils is suitable for quick applications and touch-ups throughout the day.
The Ritual: Massage a small amount into skin. Best used after bath or shower to retain moisture. Apply to your skin and the tips of your hair for conditioning.
K E Y I N G R E D I E N T S
Apricot oil: this gentle oil has excellent restorative properties that promote soft, radiant hair and help to soothe dry skin. This oil will naturally nourish and moisturize your skin.
Sunflower oil: has anti-inflammatory properties that help lower skin redness and roughness. Sunflower seed oil is high in omega-6 (linoleic) fatty acid and vitamin E. Omega-6 acid helps decrease inflammation in the skin and enhances the development of new skin cells.
Jojoba oil: soothes dry skin. It has anti-inflammatoryproperties which help to tame chaffing and chapping, reduce redness caused by drying, and keeps skin calm and comfortable. The Vitamin E and B-complex vitamins in the Jojoba oil help in skin repair and damage control.
Ingredients: organic apricot oil, organic sunflower oil, organic jojoba oil, rosewood essential oil, organic lavender flowers, organic calendula flowers + organic rose buds
2oz