Faerie Coconut Milk Bath Potion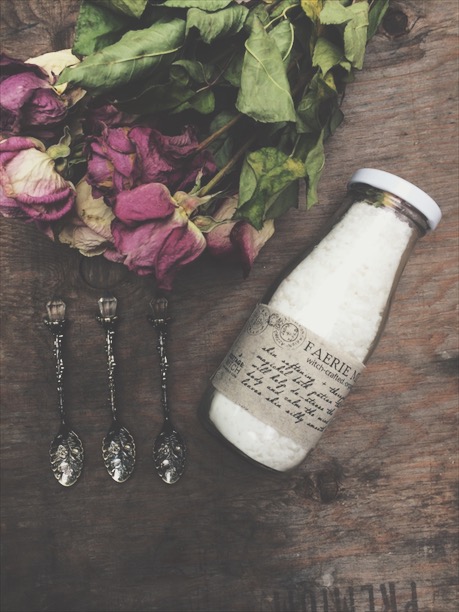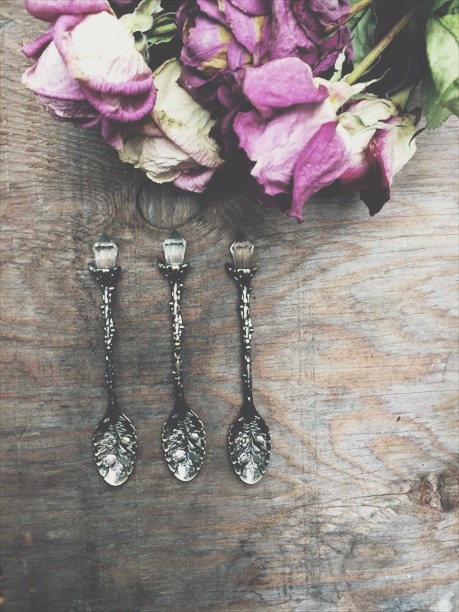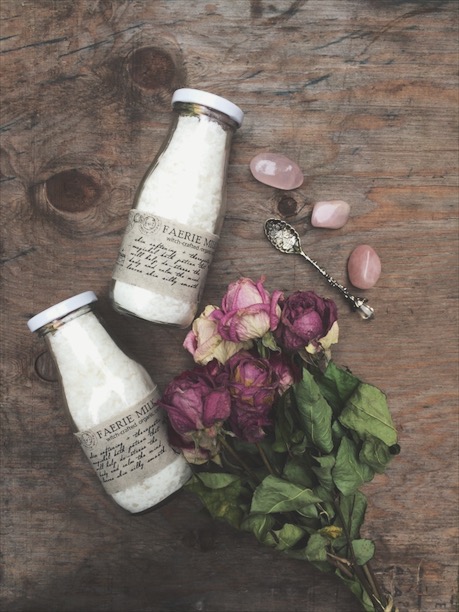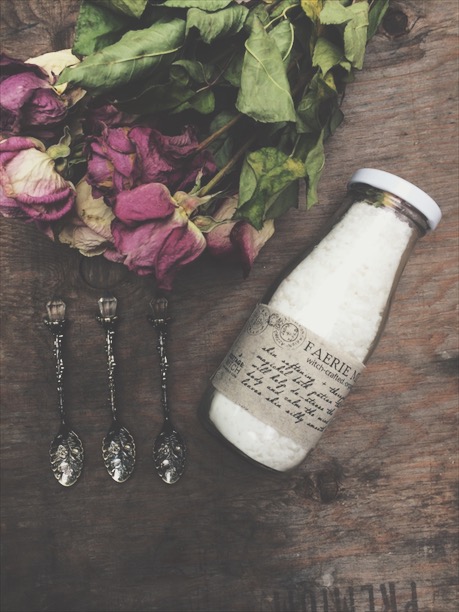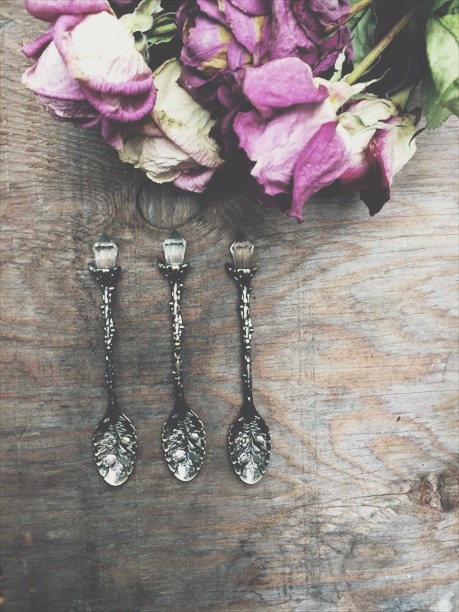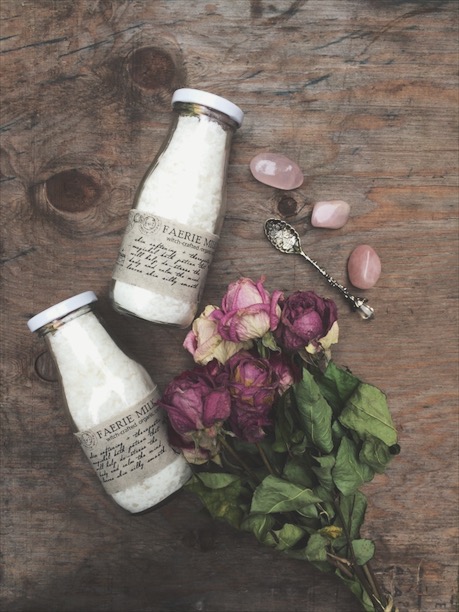 Faerie Coconut Milk Bath Potion
Our luxurious skin softening and therapeutic magickal bath potion will help de-stress the body and calm the mind.
Coconut Milk: hydrates, moisturizes and nourishes the skin and has high levels of Vitamin C which helps maintain elasticity and flexibility of skin. It is also a natural antiseptic and does not have clogging pores.
Add 2-4 tablespoons of the potion to a freshly drawn hot bath and allow your body to soak in the nourishing minerals and evaporating essential oils that will help to hydrate, repair and rejuvenate your skin.
Potion comes in a vintage apothecary milk bottle with a gorgous witches' mini spoon. Each bottle contains one of the following random stone or crystal-
Rose Quartz: It is a stone of unconditional love that opens the heart chakra to all forms of love.
Ingredients: (cocos nucifera) Coconut Milk Powder, (rosa damascena) Rose Petals*, (lavandula x intermedia) Lavender Flowers*, Mica, Rose Quartz Crystal
certified organic*
Milk Jar comes with faerie spoon and crystal