Sleeping Beauty | Bath Bomb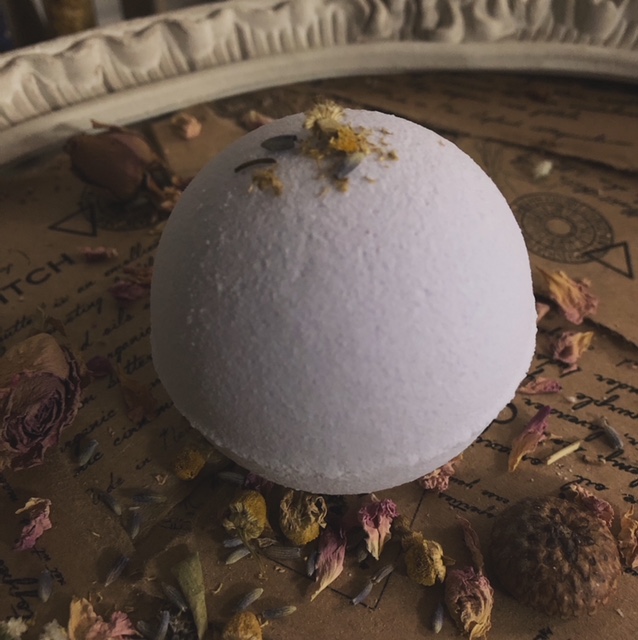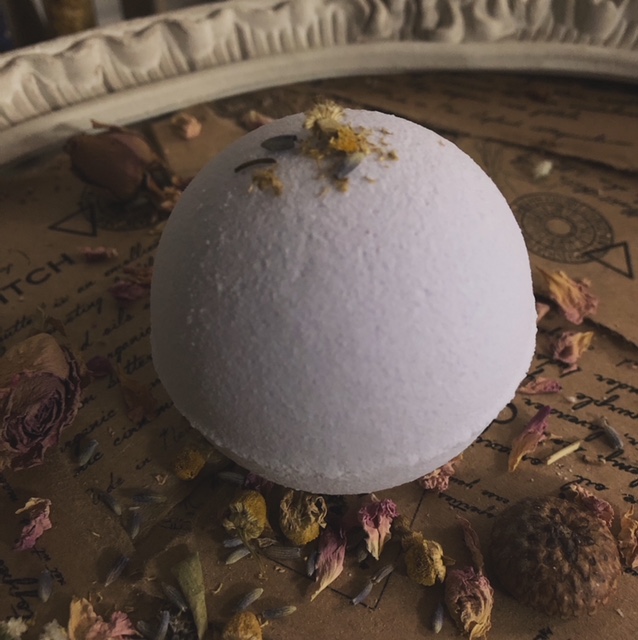 Sleeping Beauty | Bath Bomb
For a fun and whimsical bath experience toss this gorgeous bath bomb into the tub. Its bright aroma of neroli and orange essential oils will lift your spirits as this fizzer swirls around in your bathwater. For deep conditioning and moisturizing we've added sunflower and jojoba oil to the mix. Lay back and allow the magick of the herbal waters to transform you from exhausted to warm, soft and relaxed. Lavender flowers and chamomile add the perfect finishing touch, floating atop your bath to remind you of the beauty in the world.
How to use: Drop the bomb into a freshly drawn hot bath and allow your body to soak in the nourishing minerals and evaporating essential oils that will help to hydrate, repair and rejuvenate your skin.
Jojoba Oil
Soothes Dry Skin. Jojoba oil has anti-inflammatory properties which help to tame chaffing and chapping, reduce redness caused by drying, ease the effects of eczema and rosacea, and keep skin calm and comfortable. The Vitamin E and B-complex vitamins in the Jojoba oil help in skin repair and damage control.
Sunflower Oil
A great source of vitamin E, rich in nutrients and antioxidants, and is effective for combatting skincare issues like acne, inflammation, general redness and irritation of the skin. Sunflower oil has emollient properties that help the skin retain its moisture.
Ingredients: Sodium Bicarbonate, Citric Acid, Sea Salt, Organic Sunflower Oil, Jojoba Oil, Violet Ultramarine, Essential Oils, Lavender Flowers, Chamomile.