LAVENDER Deodorant | Probiotic Natural Deodorant | Healthy armpits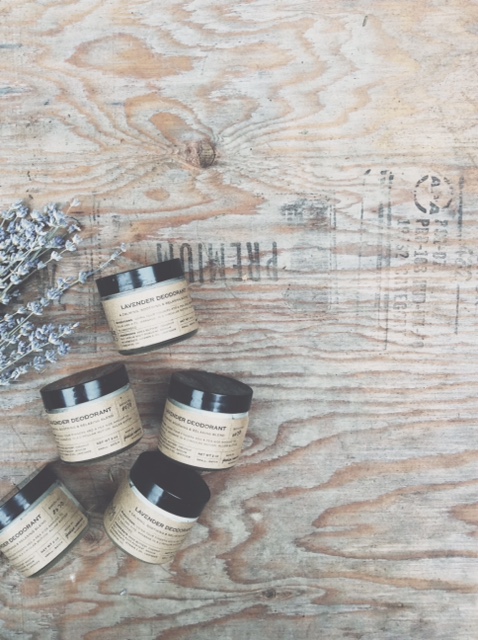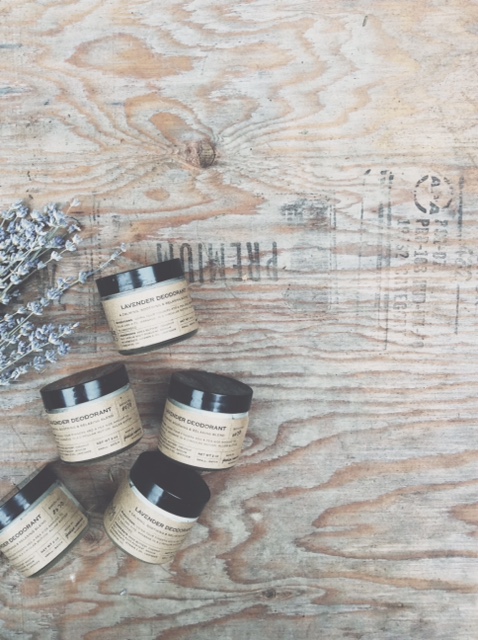 LAVENDER Deodorant | Probiotic Natural Deodorant | Healthy armpits
This creamy lavender probiotic natural deodorant comes in a glass jar with a gorgeous label.

Thinking of switch to natural products, but don't know where to start? Well, I highly recommend staring with your deodorant. We use deodorant almost every day and there is a growing concern about the health risks of using products with chemicals and parabens, especially aluminum on armpits. When using a safe natural deodorant you don't have to worry about the mounting evidence that associates commercial products with Breast Cancer and Alzheimer's disease.

I totally get it, everybody wants to smell good when out with friends, at a meeting or at the gym, however, I don't think we need to compromise our health over commercial deodorant products!
Ingredients to avoid: Cyclomethicone – a derivative of silicone, It does not allow your pits to breathe and is a skin irritant. Stearyl Alcohol – a chemical that causes cancer. Aluminum Zirconium Tetrachlorahydex gly – a neurotoxin, it affects your nerves and nervous system. Parabens – are strongly connected to Breast Cancer and tumors. Talc – is carcinogenic. Fragrance – is an endocrine disruptor. Fragrance on a label can indicate the presence of up to 4,000 separate ingredients, many toxic and carcinogenic. Propylene glycol – can cause dermatitis, irritate eyes and mucous membranes.

Now on to the good stuff. What should know about Natural Deodorant? Well, you are going to sweat. A guess what? It is completely natural to sweat. It is certainly unnatural not to sweat.
The ingredients I use in making a natural deodorant works as an odor absorber, moisturizer, and antimicrobial product that is extremely effective.

How it works: Coconut Oil and Shea Butter is a soothing application that will improve the health of the underarm tissue. The arrowroot powder absorbs moisture and provide a silky powdery feel. Baking Soda absorbs oder. Tea tree and lavender essential oils provide antimicrobial properties that destroy the bacteria on your skin that causes body odor.

Now to the probiotics! We all know we have good and bad bacteria and the benefits of probiotics will balance bacteria and restore your pH.

Our deodorant will protect you from body odor and keep you smelling great all day! It will let your pits breathe while releasing the natural toxins that emanate from your body! Natural deodorants should make you feel safe and worry free.

Direction: Using your fingertips, apply a pea size amount of the cream to your armpits. Gently massage allow the deodorant to absorb. Massaging the excess deodorant left on your hand will leave them feeling soft. I recommend applying for before getting dressed. Store your deodrant in a cool dry place.
Ingredients: organic Shea butter, organic coconut oil, organic arrowroot powder, sodium bicarbonate (baking soda), vitamin E, lavender + tea tree essential oils.
Please note. *Some people can be sensitive to baking soda. It is normal to feel slightly irritated as you adjust to using this. If irritation persists for more than a couple of weeks, discontinue use. Some skin is just too sensitive to tolerate the baking soda.
* All Natural, Organic & Aluminum free. Contains no fragrance, preservatives or corn starch.

Vegan, Non-GMO, Handmade, Natural, Non-toxic

2oz natural deodorant