WITCHES' BREW TRAVEL TIN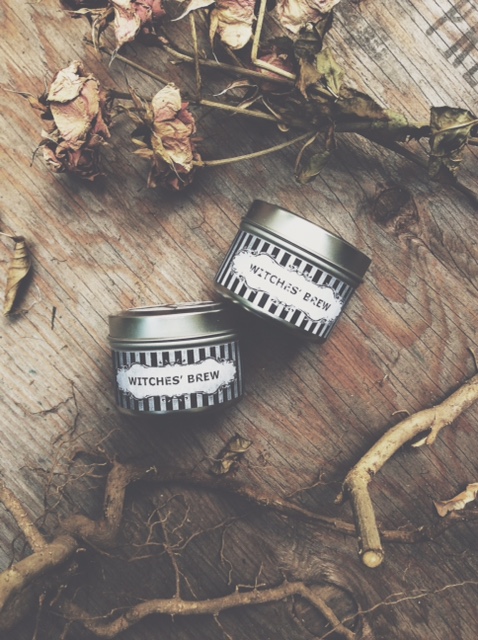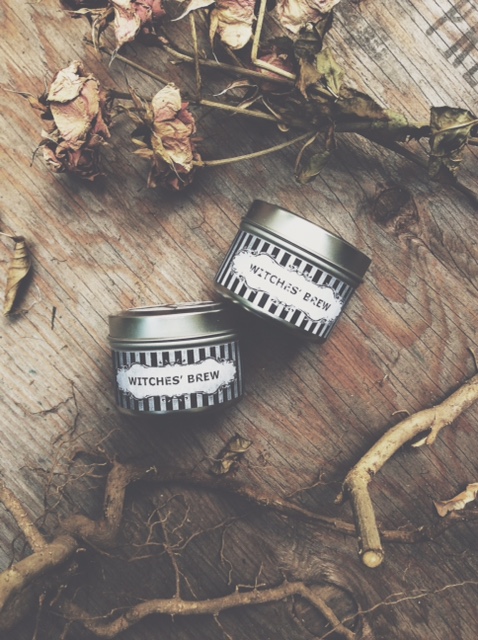 WITCHES' BREW TRAVEL TIN
Witches' Brew
"Eye of newt, and toe of frog,
Wool of bat, and tongue of dog,
Adder's fork, and blind-worm's sting,
Lizard's leg, and howlet's wing,--
For a charm of powerful trouble,
Like a hell-broth boil and bubble." - from Macbeth
Witches' cauldrons contain sacred concoctions compiled from clandestine recipes. Viscous surfaces swim with unique and odd ingredients. This bewitching candle is filled with a mystical blend of patchouli, cinnamon, clove, and Magick!
These adorable tins are a perfect way to sample our scents. Perfect for scenting a small room, creating ambiance & decorating your hotel room.
Our scented candles are 100% soy wax & hand-poured in small batches in our authentic Mason Jars. We use American-grown soy beans for an eco-friendly, long clean burn. To offer a unique candle scent we carefully combine premium grade phthalate-free fragrance and essential oils. Our cotton wicks are lead-free and primed with vegetable based wax.
Lead-free. Vegan. No add dyes or chemicals.

12-15 hour burn per candle
1.5"x2"
2oz